DSA New Orleans Political Education Working Group is proud to host a Spring 2023 reading series features authors that are part of the New Orleans landscape!
Join us as we delve into our city's past in order to better change the future.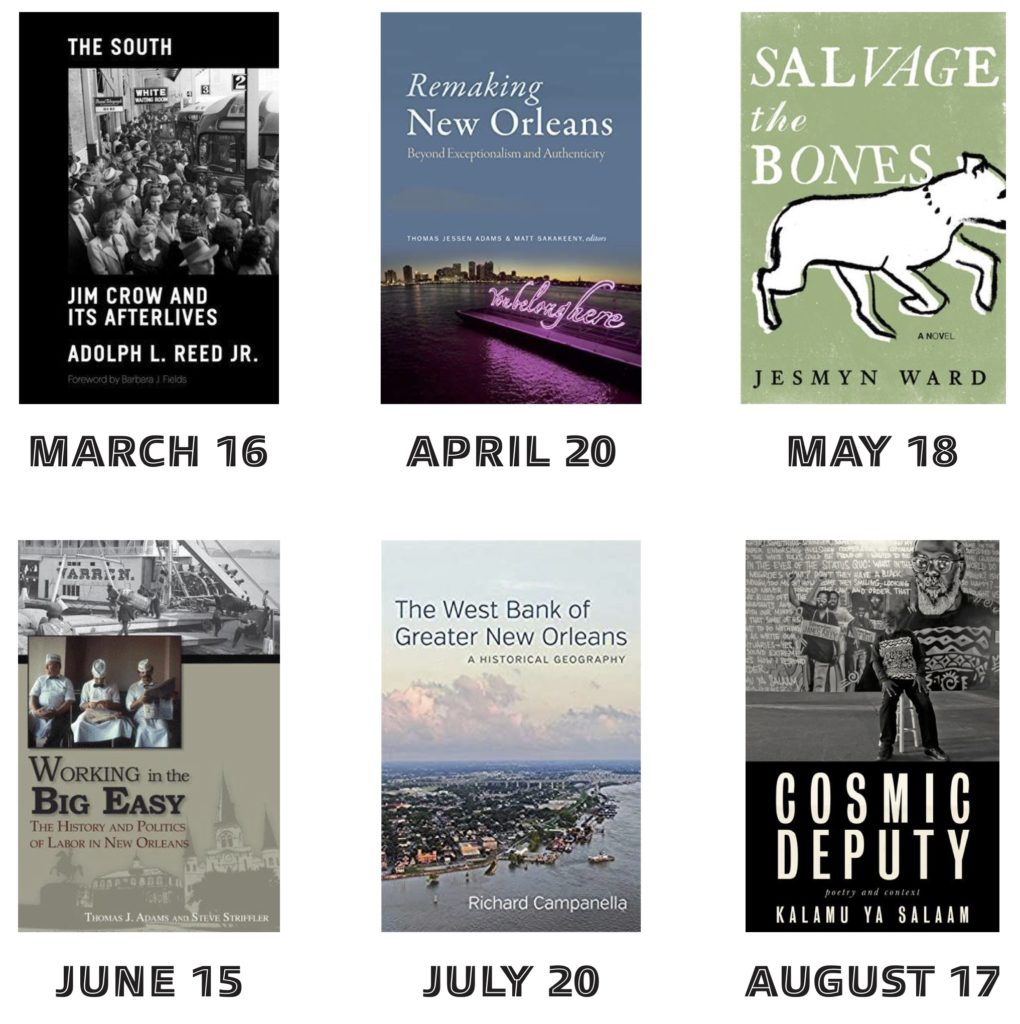 These will be hybrid meetings, both in person at Parish Hall (2533 Columbus St) and online via Zoom, from 7:00 to 8:30 PM. We will have food and drinks available.
April 20th:
We will discuss Chapter 6, 11, and 12 from Remaking New Orleans. PDF can be downloaded here.
May 18th:
We will discuss Jesmyn Ward's Salvage The Bones.
Please check back on this page periodically as it will be continuously updated!